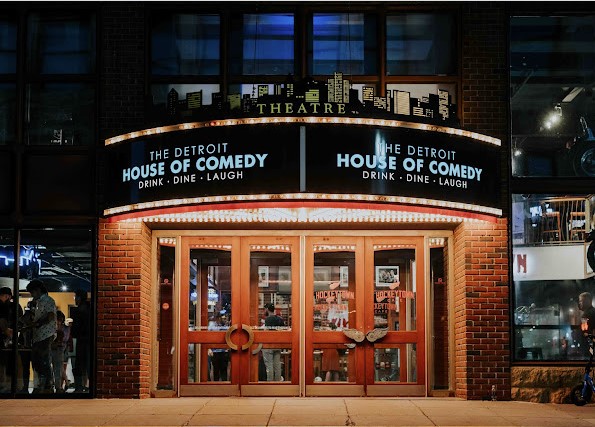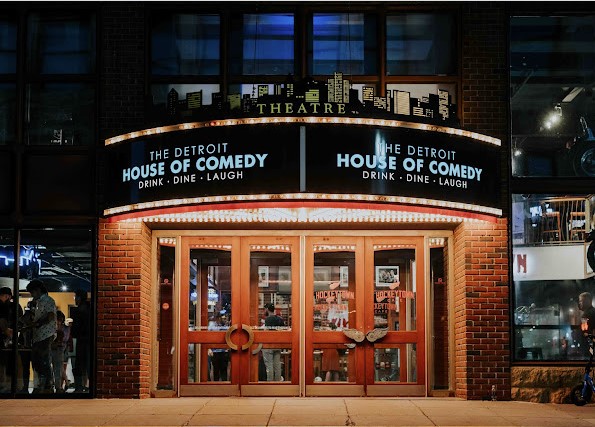 THE DETROIT HOUSE OF COMEDY
Enhancing Accessibility and Aesthetics
The Detroit House of Comedy welcomes a diverse crowd as they hosts the nations top touring standup comedy headliners. To maintain a safe and aesthetically pleasing venue, the Detroit House of Comedy underwent a complete remodel in 2022 that Promenaid was honored to be a part of.
The Detroit House of Comedy features four aisles to allow guests to access their seating. Each aisle measures less than 6 feet wide, meaning that according to code, center railings are not required and could even cause an obstruction. Because of this, the venue opted for non-continuous handrails on either side of the walkways. However, the management faced challenges in finding suitable handrails that could be customized on-site to fit the unique dimensions of the aisles.
Promenaid was easily able to plan and ship the Detroit House of Comedy solution. Promenaid supplied handrails, bends, and brackets that could be cut to length and customized on-site by the venues existing renovation team. This allowed for a precise fit, ensuring that the handrails seamlessly integrated with the existing layout and provided maximum coverage.
"As I was about to purchase these railings and figure them out on my own through the website, you saved me a considerable amount of time and money by responding to the email inquiry I sent with your timely response. As a token of my sincere gratitude I'm happy to give you these pictures."
-GEOFF, REVEL DESIGN BUILD