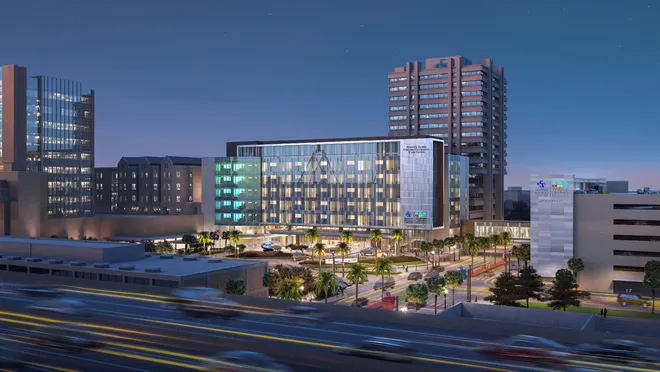 RELIABLE SOLUTIONS WHERE THEY ARE NEEDED MOST
Baptist Health, founded in 1955, is a leading healthcare provider serving families throughout the Jacksonville region with high-quality, comprehensive care for all stages of life. As the most preferred healthcare provider in the area, Baptist Health takes pride in its growing circle of care, which includes nationally accredited hospitals, including the region's sole children's hospital, along with over 200 primary care and specialty physician practices, children's specialty clinics, home health care, behavioral health, occupational health, rehabilitation services, and urgent care. Promenaid is honored to have worked with Baptist Health on several projects summarized below.
Facing the challenge of ensuring safe and accessible facilities for their patients and staff, Baptist Health sought suitable handrail solutions for their extensive healthcare facilities totaling over 15,000 feet of handrail. Their in-house architecture firm conducted thorough research and identified Promenaid as the ideal choice, impressed by its aesthetic appeal, ease of installation, availability, and durability, crucial attributes for busy healthcare facilities.
Throughout collaborations, Baptist Health effectively addressed their need for reliable and visually appealing handrails that blend seamlessly into their healthcare environment. The choice to use Promenaid aligns with their commitment to providing exceptional care and maintaining a safe and supportive setting for patients, staff, and visitors alike.