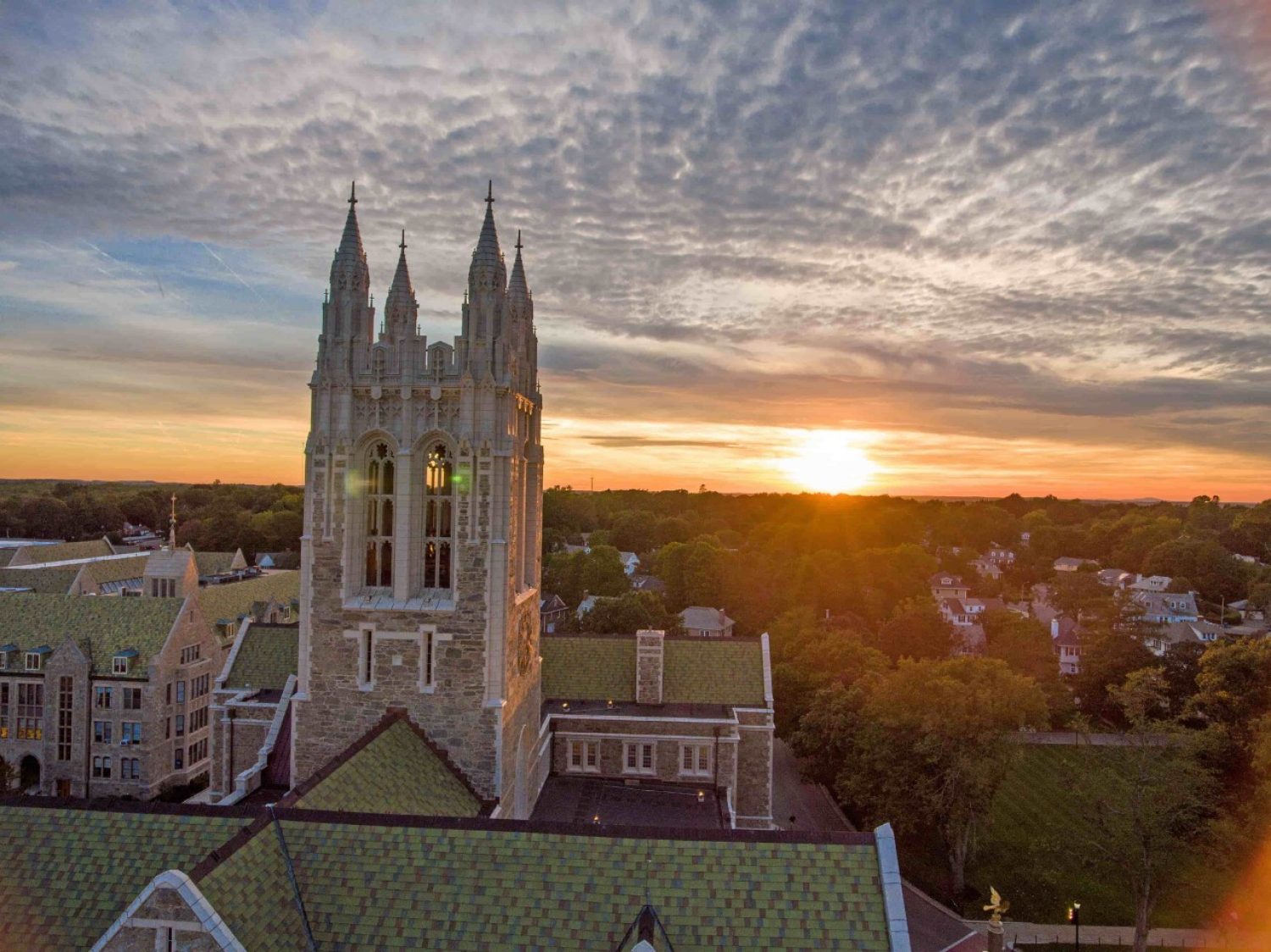 renovation OBSTACLES lead to a single solution
The Boston College main campus is situated on a picturesque 338-acre hilltop overlooking the city of Boston. It features a blend of historic and modern architecture, providing students with a beautiful and serene learning environment. The campus is equipped with state-of-the-art facilities, including libraries, research centers, laboratories, and recreational spaces. Promenaid was honored to be apart of a recent remodel project where work was done on the Stokes and Merkert buildings.
Boston College embarked on a renovation project for two buildings; Stokes and Merkert. The architectural team faced a unique challenge during the renovation, as they needed to mount new handrails on existing wood panels (photos below). Due to the pre-determined horizontal alignment, finding a suitable handrail solution proved to be a difficult task.
To the architectural firms delight, Promenaid's brackets were designed to be mounted anywhere, offering flexibility in accommodating the existing horizontal alignment requirements without specialized labor. Promenaid worked closely with the architecture firm to understand the specific needs of the project. They collaborated to specify the product and ensure its functionality within the lecture halls' context. Recognizing that this was the building team's first time using Promenaid's handrail system, Promenaid provided guidance throughout the installation process. To everyones delight, the job was completed in record time, without any issues.