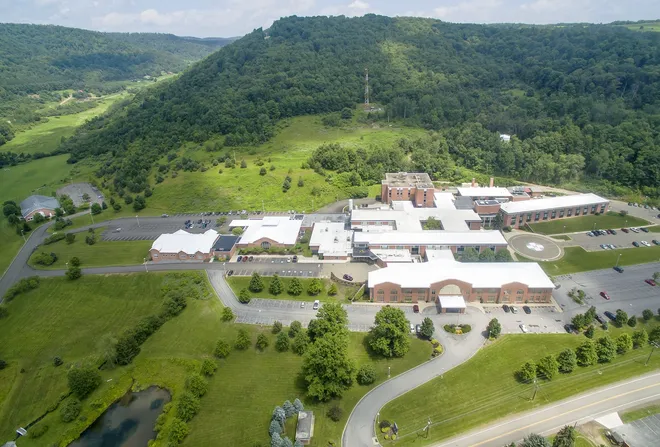 a unique need with a single solution
UPMC is a modern health network serving north central Pennsylvania. In 2021, UPMC provided an astounding $1.5 billion in community benefits. Also in 2021, UPMC had a unique need at their UPMC Cole location. Read more below about this single-solution project below.
IKM Architecture was tasked with fitting a handrail onto a wall made of windows at UPMC Cole. They needed a solution that was code-compliant for a health clinic setting, durable, and maintained the modern appeal of the existing window wall. What seemed like a simple task proved to be difficult as the team was turned away by countless handrail manufacturers who could not provide product to fit the existing space.
Promenaid quickly utilized pieces from their modular handrail system to custom-fit a solution for the glass wall. The result was a code-compliant handrail that met all safety requirements for a health clinic setting. Additionally, the handrail proved to be highly durable, ensuring longevity in a heavy-traffic area. One of the most remarkable aspects of this solution for IKM was that the new handrail from Promenaid retained the modern appeal of the existing window wall. The handrail seamlessly integrated into the design, complementing the aesthetics without compromising on functionality. Overall, the collaboration between IKM Architecture and Promenaid highlighted the importance of innovative and adaptable solutions, meeting the specific needs of the project and enhancing the overall user experience in a timely fashion.