Free Standing handrails and guardrails
Products designed to easily fit where you need them most.
the new SprocketLock™ Base twists to fit your needs
Designed to provide unmatched versatility and ease of installation, the SprocketLock™ base utilizes a unique twisting mechanism that allows it to fit any angle with utmost precision.
Gone are the days of struggling to align handrail posts and guardrails to match the desired angle. With Promenaid, contractors and builders can now effortlessly adjust the position of the posts to accommodate any staircase railing or deck railing post need.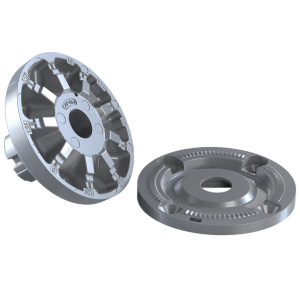 patented technology makes installation easy
The SprocketLock™ base features an easy-to-read dial, intelligently designed to provide accurate and clear angle measurements. By simply rotating the dial, users can adjust the base to the desired angle, ensuring a perfect fit every time without the use of any other tools.
meet code without sacrificing design
Whether used in residential or commercial settings, Promenaid posts and guardrails add a touch of elegance while maintaining optimal safety standards. The sleek and modern appearance seamlessly integrates with any architectural style, enhancing the overall visual appeal of the structure.
durable design to stand the test of time
Promenaid materials are engineered using high-quality materials to ensure longevity and resistance even in challenging conditions. Its robust construction makes it suitable for both indoor and outdoor applications, making it a versatile solution for various construction projects.
If your project requires handrail posts or guardrails, count on us. Submit your plans below for a complete list of materials required and rendering examples of Promenaid in your space.
NEED A STRAIGHT-SHOT HANDRAIL FOR A SIMPLE INSTALLATION?
GOT A MORE ADVANCED PROJECT? WE HAVE WHAT YOU NEED.