Whether you're designing a healthcare center, college dorm, mixed-use building, or single-family home, incorporating wall protection into the design can add longevity to the space and reduce the need for upkeep through the years.
Wall corner guards, wall bumper guards, handrails, commercial corner guards, vinyl and metal sheets, and chair rails are just a few of the options that can protect walls from damage. Read on to get the information you need to make an informed wall protection choice.
13 Types of Wall Protection
Wall Guards
1. End Wall Guards
End wall guards are also known as end wall caps, end wall protectors, or U-channels. They can be attached to the wall end to protect all three sides. Adding this protection reduces the chance of damage from impact.
2. Corner Wall Guards
Corner wall guards wrap around the corners where two walls meet. Since corners are likely to sustain damage in the event of an accidental impact, reinforcing them with wall corner guards can reduce the likelihood of unsightly dents, chips, or scratches. Plastic, vinyl, or metal corner guards are the best options.

Crash Rails
3. Metal Crash Rails
Crash rails, also known as wall bumper guards, are not flush with the wall, but provide streamlined wall protection since they only protrude an inch or two from the wall. Metal crash rails add a modern look to a space and are easy to clean.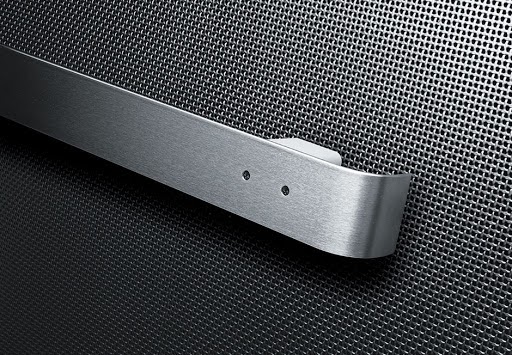 4. Plastic Crash Rails
Adding a crash rail to a hallway, room, lab, or kitchen can prevent carts, wheelchairs, or other objects from damaging the wall by acting as the initial point of impact.
Handrails
5. Pinch Grip Handrails
Handrails act as a wall guard as well as a guide to support people as they maneuver through a space. A pinch grip handrail doesn't provide as much support as a power grip handrail because the fingers pinch towards each other rather than gripping the entire handrail. 
6. Power Grip Handrails
A power grip handrail allows the fingers to curl towards the thumb and creates a grip that is 5x stronger than that of a pinch grip handrail. Not only does a power grip handrail provide wall protection, but it also provides a third point of contact for anyone with stability or mobility issues.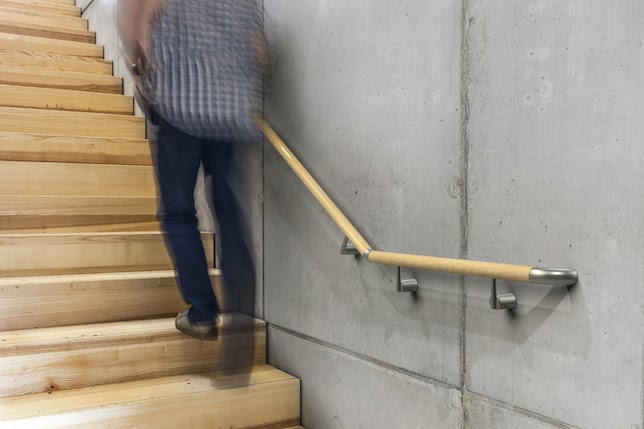 Sheets
7. Vinyl Sheets
If you're concerned about damage to large areas of a wall, installing vinyl sheets is a way to protect those areas. Vinyl is stain and scratch resistant as well as being easy to maintain since it can be cleaned with a simple wipe down.
8. Metal Sheets
Metal sheets provide even more durable wall protection to areas that are likely to sustain an impact that could result in damage.
Additional Protection Solutions
9. Tape on Corner Guards
Tape on metal corner guards make it easy to place them on wall corners, and since they don't require messy glue or screws, installation is quick and simple. They are also available in plastic or vinyl.
10. Bed Locators & Headboards
Bed locators and headboards are typically found in hospitals or other healthcare facilities. Essentially a docking station for a bed, they help staff guide the bed into the correct spot along the wall as well as protect the wall from damage. They are available in a variety of materials and colors.
11. Chair Rails
Chair rails are strips of wood molding that are installed between 30" and 36" up from the floor. Their obvious purpose is to prevent chair backs from scraping, scratching, or denting the wall as they are moved, but chair rails can also be a beautiful decorative element in a home or business.
12. Kick Plates
Kick plates are attached to the lower few inches of a door or wall to protect from scuffs or scratches from shoes or carts.

13. Door Frame and Edge Protectors
Door frame protectors maintain the beauty of your door frames, and edge protectors can be attached to a door to decrease the likelihood of dents and scratches. 
Promenaid Handrails Provide Versatile Wall Protection
One of the best ways to provide better wall protection is to install Promenaid handrails. Stylish and durable, they do double duty as wall protection and handrail, providing support and stability for anyone maneuvering through the space. 
There are multiple satin-anodized color choices and two TrueWood™ wrapped options, so you're sure to find one to fit your design aesthetic. Plus, they are easy to install with Channelgrip brackets that easily clip into place in the handrail's extruded channel. 
Our handrails can also act as end wall guards with Sprocketlock™ collars and bends that allow them to change directions and snake around corners, locking into place with the simple turn of a hex key.
Contact Promenaid today and add the wall protection that you need.